Czech painter Jaroslav Valečka in Sotheby ´s auction
The Czech painter Jaroslav Valečka (*1972) is mentioned in the recent publication Movement in Art since 1945, by the recognized theorist Edward Lucie-Smith. The book, which includes 300 key visual pieces of art from the post-war years of the 20th century, from Jackson Pollock to Banksy, Ai Weiwei to Damien Hirst, is a sort of educational publication. Valečka is introduced there together with Joe Machin and Jiří Hauschka as one of three main representatives of the "stuckism" movement. The same important theorist wrote also an introduction to the author's monograph from 2015. Valečka's main topics are landscape paintings and figural compositions. They are full of suggestive symbols of meaning, magical colours and light contrasts. The painter systematically depicts the landscape of northern Bohemia – the former Sudetenland where he spent his childhood.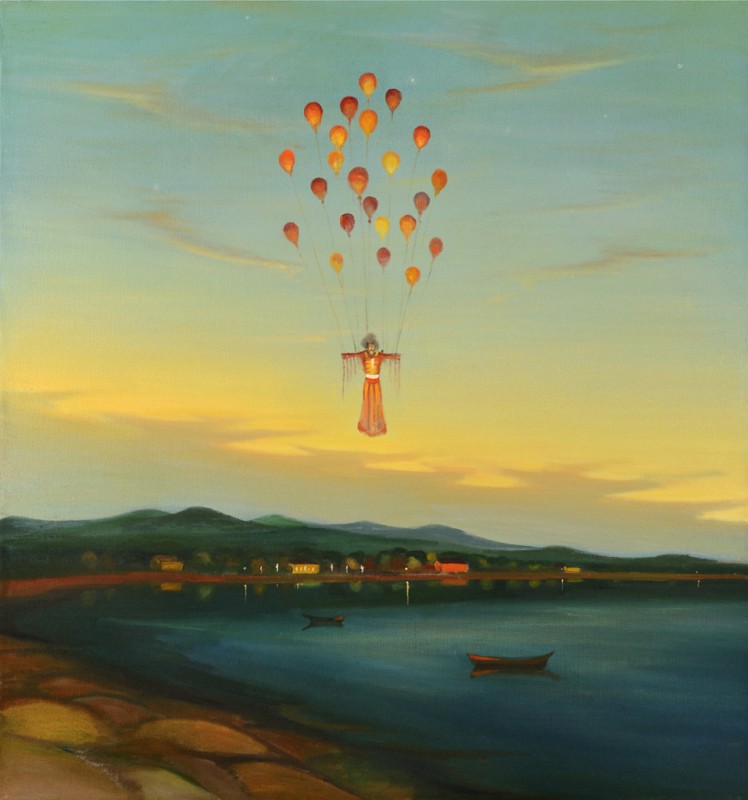 One of Valečka´s paintings – Fly (oil on canvas 150 x 140 cm, 2015) is now being offered in the online auction organized by Sotheby´s (November 5-11, 2020). Other Czech artists who will take part in the auction are e.g. Jan Kaplický, Václav Špála and. Mikuláš Medek.
https://www.sothebys.com/en/buy/auction/2020/20th-century-art-a-different-perspective/fly
Text: artmagizin.eu